Angela Aki has created a song for May J.
Reported by illeot on 24 Apr 2017///Back to Previous Page

Angela Aki has written, composed and produced a song for the Japanese singer May J. The song, named "Haha to Musume no 10,000 Nichi ~Mirai no Tobira~"will be May's 10th single, and a collaboration between May J. and the singer Aki Yashiro, and it will be release next May 24th. This is the cover and tracklist:





CD Tracklist
1.- Haha to Musume no 10,000 Nichi ~Mirai no Tobira~
2.- Ito
3.- Haha to Musume no 10,000 Nichi ~Mirai no Tobira~ (Daughter's Vocal Only)
4.- Haha to Musume no 10,000 Nichi ~Mirai no Tobira~ (Mother's Vocal Only)
5.- Haha to Musume no 10,000 Nichi ~Mirai no Tobira~ (Off Vocal)
6.- Ito (Off Vocal)

DVD Tracklist
・ Documentary
・ Studio Session Clip

Angie has written about the song today on her facebook page: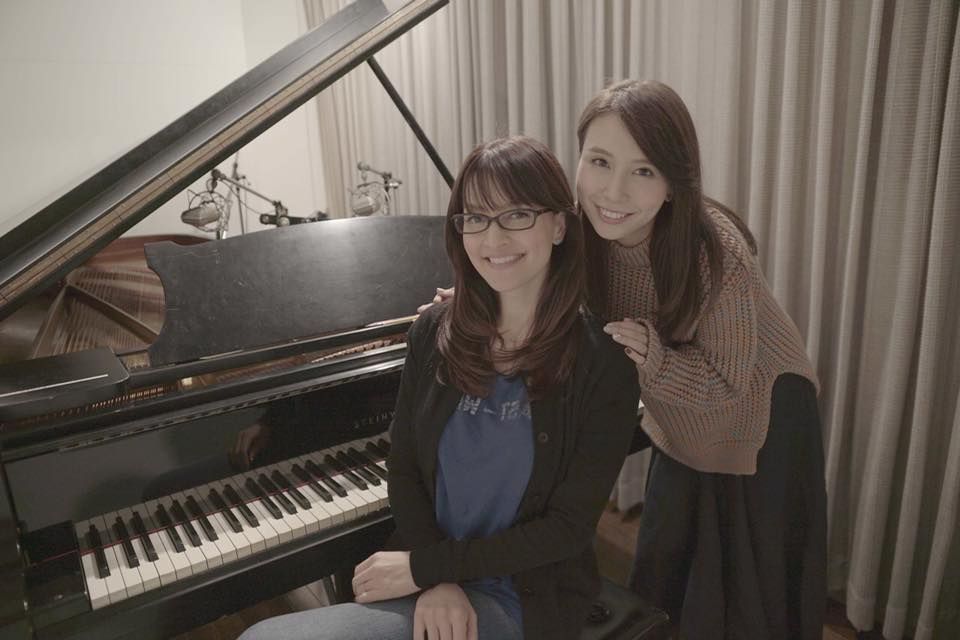 "Last year May J. asked me to make a song for her. I've been getting e-mails from May J. without knowing each other that much yet, and word after word I've been composing a song that's like a letter to praise a mother. After my debut there were tough moments and few breaks, and my mom was the one who understood how I felt the most. A mother is your best ally on this world. That's how I feel about her, but I can't really say it because I'm too shy, so I turned these words into a song to deliver that message. May told me that being with her mom is a really natural thing for her, and she talked to me about how she might marry someday and change her last name, and in a way it'll be like getting away from her, and many other feelings she thinks about now that she's 28 years old.

After these conversations a duet called "Haha to Musume no 10.000 hi ~Mirai no Tobira~" was born. It's a song picturing the daughter to mother moments in the previous night before a wedding. Those 10.000 days have passed and will keep on passing by. Such feelings are discussed on the song.

Besides! This song has the honor to have Aki Yashiro singing the part of the mother. Since they had already worked together on TV, their relationship almost seems like a true mother and daughter relationship. I even invited Aki Yashiro to my place before my debut, and her powerful way of talking to me about live, and how to live, made me feel so moved that I still remember it clearly. That's way I feel excited that Aki Yashiro took part on this song.

I didn't only compose the song, I also worked on sound production this time! I went back to Japan from Nashville, and after a few meetings I recorded the song! Take a look at it! I hope May J.'s feelings will reach everyone through this song."

You can listen to the song now on May J.'s official website.